---
Crier Quotes
"It's me."
- Mario
---
Speed Reads
New Year Has Significantly Deeper Voice After Ball Drop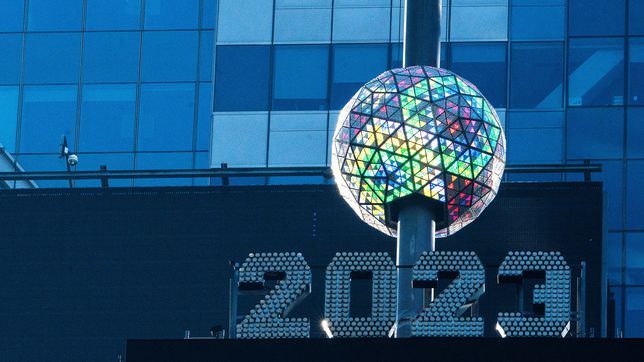 NEW YORK, NY — Visitors to New York's Times Square reported a significant change in the base of the New Year following last weekend's ball drop. "This is completely normal for its age," said the Head of Pediatrics at NYU Langone, Robert Cassamas. "It may take some getting used to, but there's nothing to worry about." Visitors of 42nd street described the new timbre as "velvety," "robust," and "surprisingly arousing" like "a young Barry White." Parents of the New Year say they've noticed a significant change in its confidence following the drop, adding, "We've never seen Year so charismatic and optimistic, after the last few years, it's kinda nice."
                * * *
Fact Check: George Santos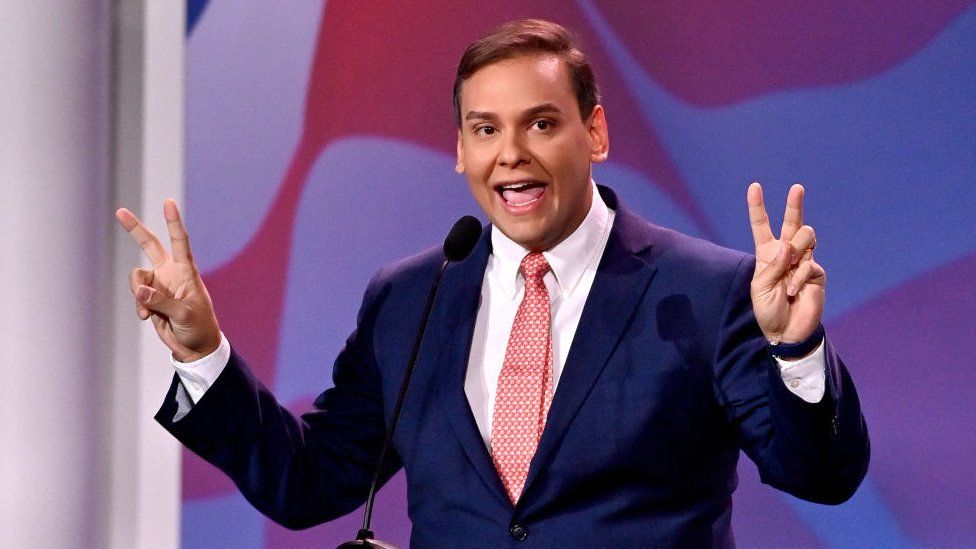 WASHINGTON, D.C. — Following a series of revelations that the New York congressman fabricated elements of his resume, we sent some of our top investigative journalists to dig deeper into some of Santos's other claims. Below is a list of our findings.
His real name is Paul Blart.
He was not the jockey who rode Seabiscuit.
He did not fight in Korea on the side of The Dutch.
He did not play the harp at Bon Jovi's wedding.
He did not coin the phrase "Taking Care of Business."
He is not black
None of his teeth are shark teeth.
He was not the first person to think of milking a cow.
He never played strip poker with the Dalai Lama, Betty White, and Shaq.
He does not know the recipe for the Everlasting Gobstopper.
He did not take that photograph of the Sasquatch.
At the age of 12, he did not make a wish on a Zoltar machine to become "big" then wake up as a 30-year-old man, move to New York City, get a low-level job at MacMillen Toy Company, have a chance encounter with the owner of the company in which they dance "chopsticks" on a light-up floor piano leading to a promotion testing new toys, fall for a fellow employee and engage in a complicated romantic entanglement, only to ultimately succumb to the pressure of living as an adult and return to the Zoltar machine to wish himself back to being a boy.
                * * *
"Yay! Substitute Teacher!" Scream Homeschooled Kids as Stepmom Walks In
JACKSONVILLE, FL — Shrieks of joy were heard Wednesday afternoon at the Leech household as local stepmom Abigail pushed the boxy television strapped cart into the living room at the beginning of the homeschool day. "I don't know why Brian makes me do this," said Abigail as she poured a second shot of Jack Daniels into her coffee cup, "I know he doesn't want the kids to miss out on what it's like to go to public school but c'mon, this is too much." At the printing of this newsletter, Abigail was seen handing a worksheet to the boys and then kicking her feet up on the kitchen table before placing a newspaper over her face while holding a lit cigarette.
                * * *
Sam Bankman-Fried Assures Feds He'll Pay Back FTX Losses with Profits from Sales of Magic Beans
PALO ALTO, CA — In a series of closed-door meetings, Bankman-Fried explained to federal agents how all it would take to recoup losses is for each of the investigators to get ten friends to invest in the beans, and then those ten friends get ten of their friends to invest, and then each of those ten friends of the ten friends of our ten friends gets ten of their friends to invest.
                * * *
Andrew Tate Denied Asylum by Taliban Over Extremist Views
KABUL, AFGHANISTAN — Citing an inability to stomach the sheer volume of toxicity, Taliban officials voted to deny Andrew Tate's request for asylum. "I know we're the Taliban, but holy sh*t," said the leader of the fundamentalist group Amir al-Mu'minin, "Don't get me wrong, we're the Taliban, but, my Allah, this guy is on another level. We have to think about our brand, and as an organization, we just can't be seen associating with someone like that."
---
Miscellaneous
According to Vice News, "gas station heroin" has been banned in Ohio — Ohio gas stations said those still looking for the life-threatening rush should ask for the sushi.
James "Buster" Corley, a co-founder of the Dave & Buster's restaurant and entertainment chain, passed away this week. He leaves behind a wife, children, and 350 million tickets.
The mastermind of the nationwide college admissions bribery scheme, Rick Singer, was sentenced to three and a half years in prison. Lawyers for Singer say after making a few calls they got him into one of the most exclusive prisons in the country.
Sony and Honda announced their new electric car brand will be named Afeela. It's the first car brand that you sign a lease and an NDA.
On January 14, Fredericksburg, Texas, will host the Texas Testicle Festival. There will be live music, food, and drinks, but the most anticipated event of the festival by far is the sack race.
According to Axios, 85 times fewer "Trentons" were born in New Jersey than the state expected last year — while fewer New Jersey natives are being called Trenton, the state says they have no shortage of residents being called "Douche."
Authorities in Pennsylvania last weekend arrested a man in connection with the murder of four University of Idaho students. If convicted, the man could face multiple life sentences, or as it's known in this case — full tuition.
Donald Trump Jr. has inked a multiyear podcast deal with user-generated video platform Rumble. The pilot episode is set to air on Jan 23 when Don Jr sits down with former prince Harry to discuss disappointing family.
Nearly 2,000 words made an initial appearance in the New York Times crossword puzzle last year including YEETED ... DYSTOPIAN ... ECHO CHAMBER ... GROGU ... INFLUENCER … and CAROL I'VE BEEN THINKING ABOUT THIS FOR QUITE SOME TIME NOW AND I WANT A DIVORCE.
President Biden said he will travel to the southern border this week. "I'll believe it when I see it," said Jill Biden.
Southwest Airlines on Tuesday started giving travelers whose trips were disrupted by last week's holiday operational meltdown 25,000 frequent-flier points to compensate them for the disruptions. Southwest says travelers can exchange the 25,000 points for $1.37 cash.
A video released by TMZ shows UFC President Dana White slapping his wife, Anne, while the pair was on vacation last month, The Associated Press reports Wednesday.  To be fair, when the pair married they did vow to "love, cherish, and protect yourself at all times."
According to a report published on Wednesday, the number of new U.S. citizens hit its highest annual mark in 15 years and the third-highest annual tally recorded in U.S. history — the report says 37% of that number is thanks to Nick Cannon.
---
Shameless Plugs
This week, we're making up for taking a week off by providing you with a double plug!
Introducing: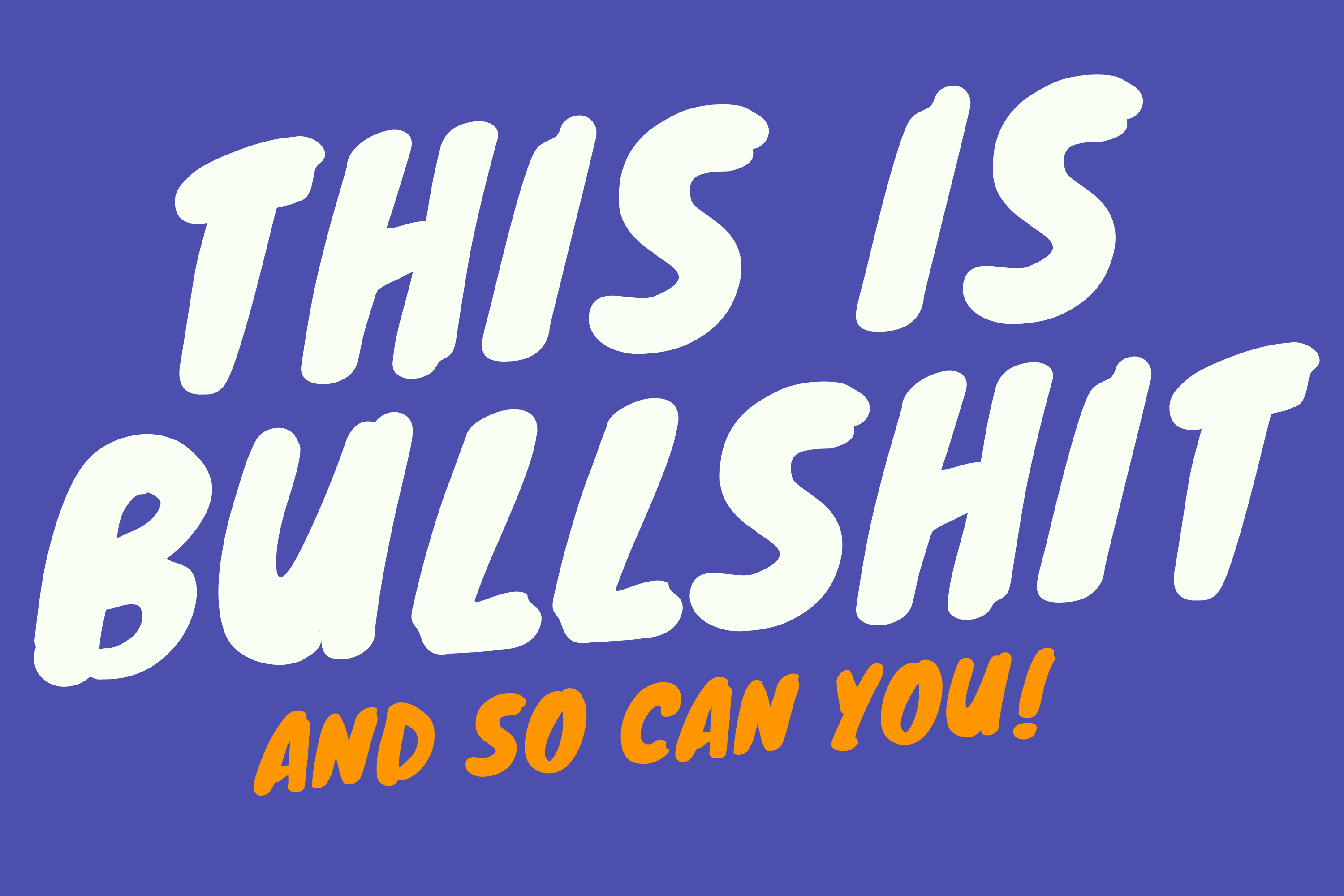 Do you enjoy marginally funny jokes, convoluted rants, surprisingly educational explainers, and clicking subscribe buttons? If so, then check out This is bullshit and so can you: a newsletter with a whole lot of heart, a squirt of humor, and just a touch of razzle dazzle.
But Wait . . . There's More!
"I started writing poetry as a way to capture the lost poems of my childhood that had a catchy meter, fun rhyming schemes, and were really memorable as a result.

And just like I can enjoy animated shows after growing up, I believe that catchy, rhyming, and memorable poetry can be fun and thought-provoking too!"