---
Crier Quotes
"It's such a nice day, John, let's put the top down."
- Jackie Kennedy
---
Feature
Still Sharp as a Tack: President Biden Pins Himself to Corkboard
WASHINGTON, D.C. — Gathering members of the press in the oval office this week for a demonstration, President Biden put to rest any rumors about his declining physical and mental condition as he was still able to pin himself to a corkboard.
"Yahoo! Still got it, baby!" Cried Biden as he sunk himself into the supple cork, "whatdoyah have to say about me now, Jack!" The president remained on the board for three hours, taunting reporters, "I got a headline you can run, 'Biden Now Spelt S.H.A.R.P.E.'"
Growing in confidence as the demonstration went on, the president started doing what he called "trick shots," "Hey, I got an idea. Hand me those documents on the desk over there, yeah, the classified ones. I bet you a nickel that I can hold them up too." At the printing of this newsletter, the president was seen ushering journalists into the bathroom to show them "why on Capitol Hill they call me the Whiz Kid."
               * * *
Ohio Officials Warn Residents Derailed Train Released Toxic Masculinity
EAST PALESTINE, OH — Nearly two weeks after a train operated by Norfolk Southern derailed in East Palestine, Ohio, more information is still coming out about what toxic materials the freighter was hauling. In a statement made by local officials Thursday afternoon, residents were warned that at least eight of the derailed cars were carrying crates filled with vials of toxic masculinity.
"What we're worried about at this point is runoff into the water supply," said clean-up team lead Bridgette Jackson, "once toxic masculinity gets into the drinking water, there's no knowing what effects it will have on the next generation. We've run models calculating all possible effects. Right now, our worst-case scenario means we could be looking at a resurgence of Ed Hardy."
At the printing of this newsletter, questions of whether it was already too late began to circulate as boys as young as eight years old had been reported throughout town telling their mother as she prepared to leave for work that it was funny she was leaving the house when the kitchen is inside.
---
Miscellaneous
This Valentines Day, Walmart sold a teddy bear you could use to break up with someone. The bear comes with two halves of a ripped heart in its hands and a T-shirt that reads, "bye bye." And for nasty breakups, customers could upgrade to a shirt that reads, "Go Stuff Yourself."
This Wednesday was Singles Awareness Day. A day that both men and women, for very different reasons, reach for the tissues.
President Biden had his annual physical this week. The exam took three hours long. Biden's doctor said the exam would've been shorter had they not had to keep stopping to revive him.
Victoria Cruise Line is now offering a 27-month-long cruise. Before boarding, passengers must show proof of faking their own death.
---
Shameless Plug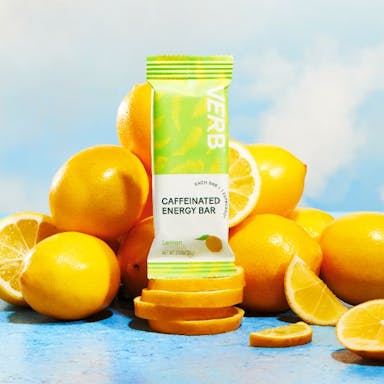 Caffeinated Energy Bars
Skip the overpriced lattes. Organic Green Tea in a plant-based bar that's perfectly pocket-sized and ready to unwrap anytime, anywhere. Over 3000 5-star reviews.
5 BARS FREE WITH CODE: SAMPLER