---
Crier Quotes
"Believe it or not, most of my piercings are below the waist."
- Lenny Kravitz
---
Feature
Co-Ed Sports League Provides Local Man Opportunity to Showcase Dark Side to New Girlfriend
INDIANAPOLIS — Standing over a bloodied co-ed Sunday softball umpire and berating him with a litany of obscenity-laced death threats over a blown call, John Smallwood showcased his yet-to-be-revealed dark side to new girlfriend Amber Peterson.
"I thought it could be something fun for us to do with our friends," said Peterson, "We have only been dating five months, and so far, John's been nothing but a gentleman, but . . . my God." Peterson says she saw the inevitable future husband and father Smallwood would become as he was dragged away from the field by three teammates. The icing on the cake, she says, was when Smallwood put his Oakley sunglasses on the back of his head. "I saw years of getting ejected from the bleachers at little league games, throwing lawn chairs at soccer linesmen, and having to apologize to neighbors and possibly members of the clergy as we walk back to the parking lot, and I just don't know if I can do it."
At the printing of this newsletter, Smallwood was describing in detail how, in comparison to the umpire, what he left in the toilet that morning was more deserving of life.
               * * *
After Spokesperson Contract Terminated, Green M&M Launches OnlyFans Account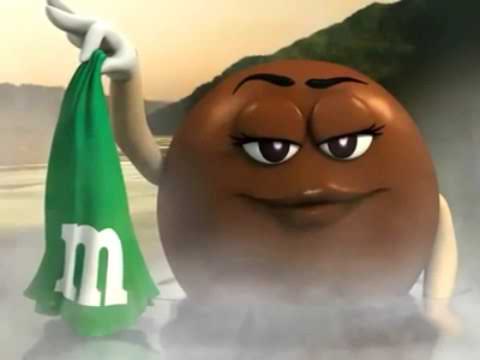 McLEAN, VA — Following the announcement Monday that the candy maker is putting an indefinite pause on the spokes candies, M&M's Ms. Green has launched an OnlyFans account to "give the people what they want." Ms. Green's partnership with OnlyFans will give subscribers access to content the "mainstream media" couldn't handle. Her announcement to join the platform was accompanied by a video of Ms. Green kicking off her sensible sneakers and slipping back on her provocative pumps. She then winks into the camera and uses her index finger to beckon the viewer towards her. The promo for her page debuted right before her appearance on Tucker Carlson. During her interview, Ms. Green promised a visibly salivating Carlson, "the only thing that'll melt in their hands are my subscribers."
---
Miscellaneous
Park Rangers in Australia say they found a 6-pound monster toad they deemed "Toadzilla." The rangers euthanized Toadzilla after following it back to its log pile where they found a manila folder with a picture of Tokyo and two documents that read "Part 1: Gather Strength," "Part 2: Revenge."
Since 2015, the Cleveland Clinic in Ohio has been offering group classes for kids aged 3 to 7 to teach them how to poop. Colloquially known by families and staff as "poop school" — Or as it's known in the Ivy League, Brown.
A Canadian artist received a Guinness World Record for spice painting after she used turmeric, paprika, and clove to paint a 900 square-foot butterfly — confirming that white people will do anything with spice but cook.
Breakdancing will join the Olympics as an event in 2024. It's the only event where competitors will be judged on how much money they raise from the crowd. The winner will receive the traditional gold metal along with the satisfaction of telling their father he was wrong
A new report claims North Korea faces the worst food shortage in decades. Or as it was reported in North Korean state media — "Super Fantastic! 100% of Citizens Achieving Weight Loss Resolution"
Doctors in Australia conducted an experiment to see how long it would take to swallow and excrete a lego piece. You can find the published results by googling the study's title, "Shitting Bricks."
There is a new dating trend where singles meet at Home Depot — Which makes sense when you consider the motto for both is "Do It Yourself."
Reports indicate that over one-quarter of Louisiana inmates are held beyond their release date — prison officials say they kept the inmates after their date because "they still smelt good."
Due to delays, Paris is rushing to finish construction work in time for the 2024 Olympic Games. To get the job done, construction crews have been ordered to limit their breaks to two cartons per day.
England's King Charles kicked his brother Prince Andrew out of Buckingham Palace on Wednesday. While uncomfortable for him, Andrew said being thrown out in the middle of the week was even harder on his girlfriend because it was a school night.
The Oscar nominations were released this week — if you were incensed by Taylor Swift getting snubbed and spent numerous days this week discussing it, congratulations — you have an easy life.
US Border officials say they've seen a 108% spike in egg smuggling busts. Unfortunately, border patrol says after they identify themselves as agents, most of the contraband is lost in the scramble.
California police have identified the gunman suspected of killing 11 people in a ballroom dance studio near Los Angeles as Huu Can Tran. Following the discovery, LA police apologetically released their original suspected gunman in the ballroom — Colonel Mustard.