---
Crier Quotes
"Twelve"
- Kesha on the number of raccoons she's drowned
---
Feature
In Final Push Before Midterm Election, Dr. Oz Reminds Pennsylvanians of Experience Shamelessly Lying to Millions on National TV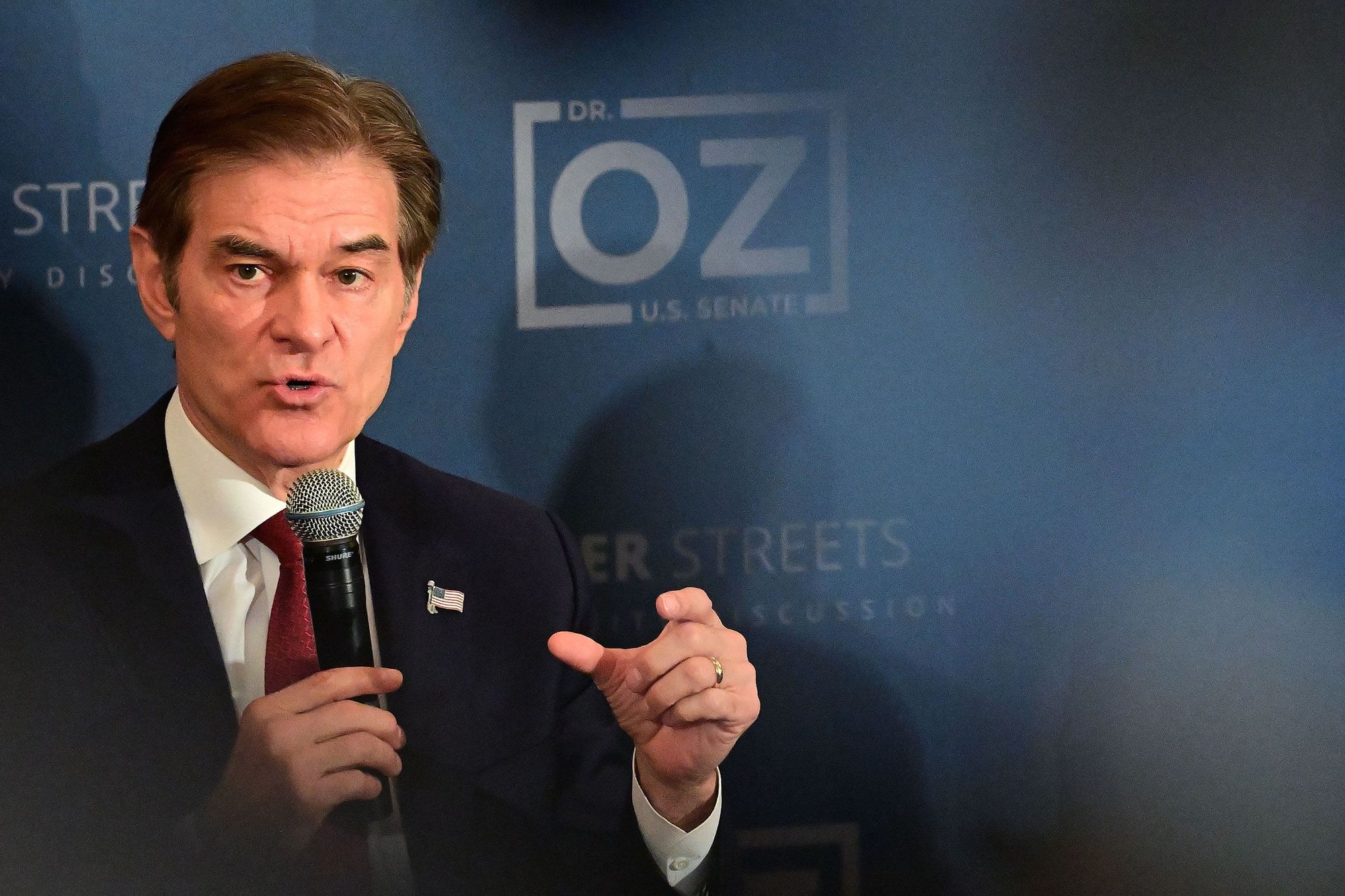 HARRISBURG, PA — In his final attempt to sway voters before Tuesday's election, Dr. Oz reminded Pennsylvanians that he's more than qualified for senate by citing his well-documented record of lying to millions on national TV.
Oz spoke directly to the people of Pennsylvania in a three-hour address highlighting his ability to confidently look the electorate squarely in the eye while peddling misleading, incorrect, or plainly false information as he stuffs his pockets with millions.
Compared to his opponent, Oz said, "It's apples and opioids. I mean, c'mon, you're talking to a guy who recommended that people with restless leg syndrome place a bar of lavender soap underneath their bed sheets, a do-it-yourself method for whitening your teeth by brushing with a mixture of strawberries and baking soda, and, my personal favorite, taking umckaloabo root extract as a remedy for the common cold — the best part about that one is I don't even know what umckaloabo is. I pushed it because a sales rep for the manufacturer dropped seventeen duffle bags full of unmarked bills off at the studio with a note that read, 'there's more where that came from.' And you want to hear the icing on the cake of all this? I haven't lost an ounce of sleep, either. So you don't think I could slap on an American flag pin and stare down the barrel of a camera and say, 'I'm fighting for you'? Please. This Fetterman guy probably couldn't even look his wife in the eye and tell her he's not having an affair — it's a joke."
At the printing of this newsletter, Dr. Oz was seen demonstrating to reporters his ability to completely remove his spine like a well-cooked rack of Kansas City ribs at a moment's notice.
                * * *
Stories We're Watching
Guinness Book Rejects Man's Application for Record Consideration for "Longest Paperclip Train to Hang From Nipples"
- In a brief response sent to the man (with local authorities cc'd), the Guinness Book simply wrote "We have to draw the line somewhere."
NASA Partners with Neutrogena to Launch Spot Corrector into Jupiter
- Enhanced images from the James Webb telescope reveal the massive planet's embarrassing red spot may be cleared up with the help of targeted salicylic acid treatment. "The mission is more than just aesthetics, it's about boosting inner planetary confidence," said NASA scientist Dr. Denise Whitehead.
---
Miscellaneous
On Monday, President Biden welcomed Trick-or-Treaters to the White House for the first time since the COVID pandemic. Even though he wasn't in costume, kids leaving the White House thought the president was still a pretty convincing skeleton.
According to a Washington Post analysis, there is a shortage of black sperm donors. By their number, black men account for fewer than 2% of donors at the country's largest sperm banks — Which is ironic because the country's smallest sperm bank is Nick Cannon.
Frozen foods brand Stouffer's is launching a lasagna-flavored bloody Mary mix — which will be available on November 14th. Also coming out November 14th is a mix from competitor Marie Callender they're calling "The Antidote."
A zoo in Atlanta will allow visitors to carry firearms. The directive is part of the zoo's new immersive experience — "Loose bear."
Scientists say the clitoris has over 10,000 nerve endings — The research team's male lead said the hardest part about the study was finding it.