---
Crier Quotes
"If I ever get pulled over, I flash a little nip and they usually let me go."
- Danny DeVito
---
Feature
After Forgetting Orange Slices, Mom Demoted to Assistant to the Team Parent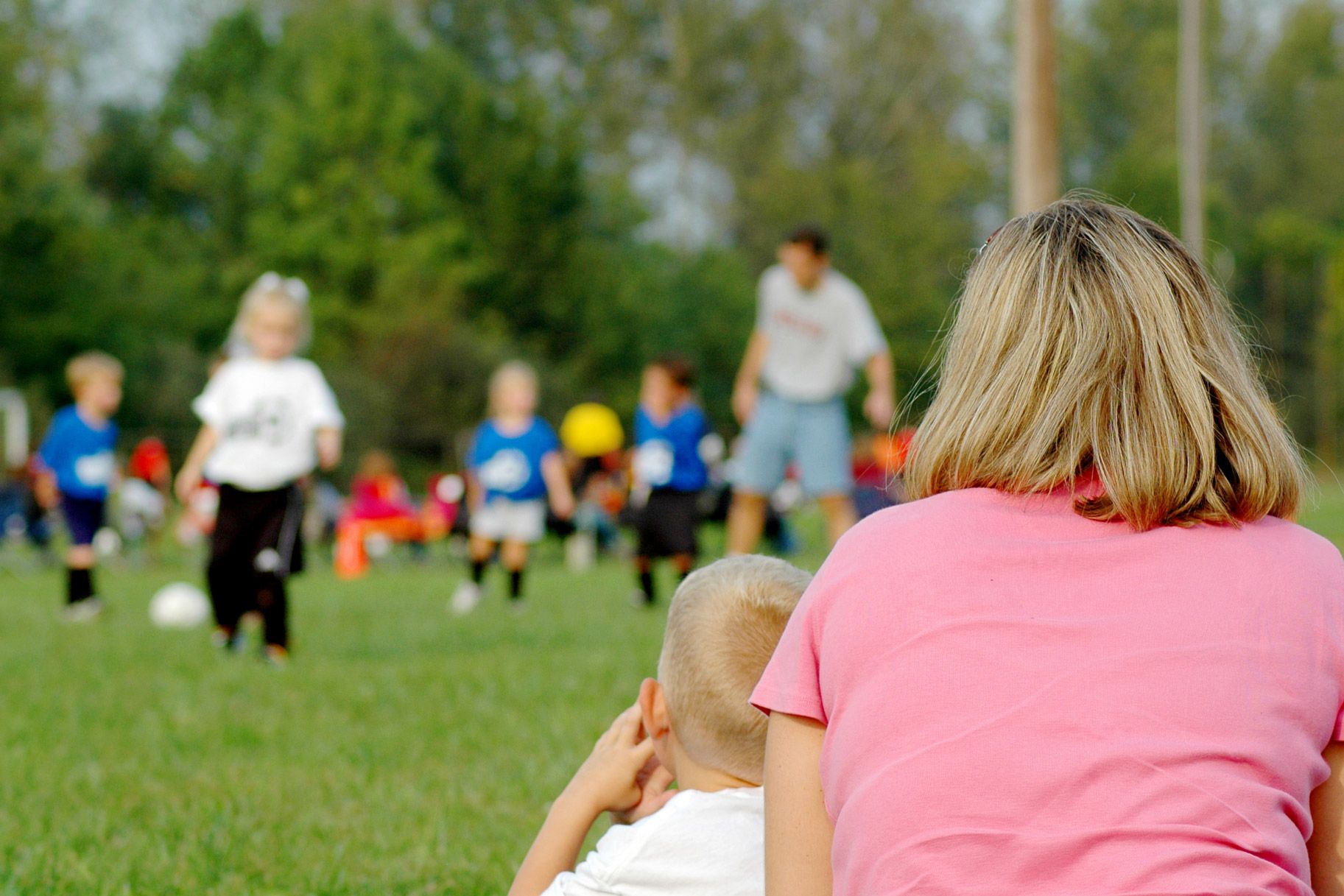 DANBURY, CT — In the wake of three successive losses, all by second-half collapse, the U8 Danbury Thunder Bears have demoted team parent Colleen Chambers after, yet again, forgetting to bring the halftime orange slices.
"It's inexcusable. And that's all I'm going to say about it," said Thunder Bear head coach, and husband of Colleen, Mark Chambers, "The boys deserve better. They deserve oranges."
Thunder Bear fans say the lack of energizing halftime snacks could be seen directly in the team's second-half play. Lethargic passing and a general disinterest in what's happening on the pitch, marked by several players lying completely face down in the grass, have seen the team drop to last place in the standings.
"When it comes to a contest between two teams and one has halftime orange slices, and the other doesn't, there's only one outcome," said coach Chambers, "simple as that."
At the printing of this newsletter, Thunder Bear faithful watched on in agony as the newly appointed team parent, Bridget Vonn, was ejected from the sideline and banned for life from returning to the sporting complex after she hurled a lawn chair at the 14-year-old center referee, saying "the whistle isn't the only thing you're blowing."
---
Miscellaneous
Uber just announced a 10-year deal with Motional, a Hyundai-Aptiv joint venture, to deploy robotaxis in cities across the U.S., with the first trips expected to start later this year. Uber executives say their only concern is if there isn't an Uber driver in the car, then how will riders know where "my country" is?
Your smell might explain why mosquitoes always bite you — a new study found people who have higher amounts of certain acids on their skin are virtually irresistible to a female mosquito if they walk close enough to have the scent picked up. The study calls these people "Fajitas."
Amazon workers at an upstate New York facility have voted against unionizing. Shortly after voting against the unionizing effort, Amazon workers said their families were released.
There's new software that analyzes snippets of your speech to identify mental health problems. The way it works is simple, the program will ask you to say "tomato." Then it'll ask you to say "tomato" — if you say it in two different ways, congrats, you're a schizophrenic.
The state of Massachusetts has named the "swift-footed lizard" as the state's official dinosaur. The dinosaur was chosen because like the people of Massachusetts, the "swift-footed lizard" also thinks it's better than you.
Smart lock startup Level has a new version of its lock available, and this one includes Apple Home Key which allows users to unlock their door with a tap of their iPhone or Apple Watch. In a brutal ad campaign, the no-touch smart lock company is calling standard locks that require keys to be inserted — "whores."
This Wednesday was Hillary Clinton's 75th birthday. Clinton says she doesn't ask for much, just to spend time with her family and have everyone call her "madam president."
Ted Cruz was heckled and booed during his appearance on The View. The View's studio audience was furious to see Cruz partly because of his political views but more so because they were promised a shirtless Zac Efron.
A New York jury found Kevin Spacey not liable in the civil sexual misconduct trial of then 14-year-old Anthony Rapp — While they didn't find him liable, the jury did recommend Spacey be moved to another parish.
According to the Washington Post, credit card debt is rising faster than it has in over two decades. In unrelated news, emergency rooms around the country are reporting an alarming number of visits involving broken thumbs.