---
Crier Quotes
"Honestly, I never think about it, but then again, that's why they made fences."
- Nancy Pelosi on poverty
---
Feature
Russian Officials say They're Holding Out on Brittany Griner Trade for Higher Draft Picks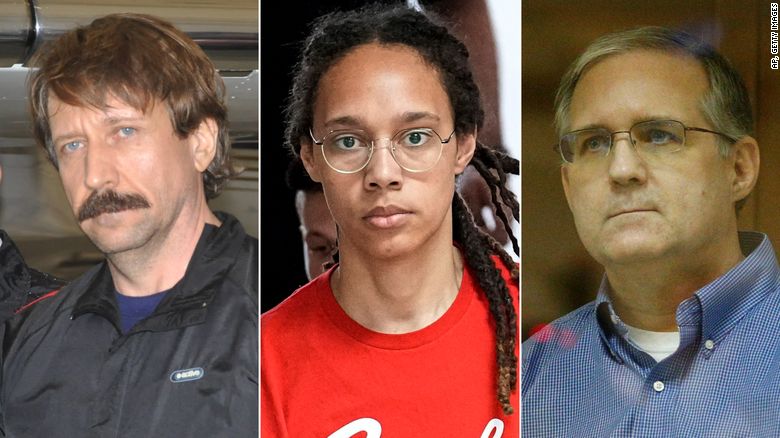 MOSCOW — Carefully assessing their options and the relative value of up-and-coming prospects, Russian officials sent word through secured backchannels Friday morning indicating their intentions to hold out on a prisoner trade involving WNBA star Brittney Griner for a prisoner of their own and higher draft picks, sources with intimate knowledge of proceedings confirmed.
"Look, it's all about attracting eyeballs, everyone knows that," said Kremlin GM Anatoly Petrov, "Griner is a major attraction night in and night out. She consistently gets coverage on the major news channels, and her social interactions on Facebook are a steady income stream. Now, would shipping her off to the US free up some much-needed cap space, sure, but we feel we can get much more than the Americans are currently offering." When asked what would pique the Russian's interests, Petrov told us the Kremlin is looking to the future, "The 2024 election is right around the corner. We need to do everything we can to put ourselves in the best position to succeed. There's a kid in the Juvie circuit right now who we're really excited about. He was able to hack Wells Fargo and ran a successful Twitter bot operation that convinced half the Southeast to throw out their bananas because they indoctrinate homosexuality in children, and he's only 13! Now, there's been a lot of chatter about him possibly going to the Chinese at number 2, but if we get the American's first-round pick, that could really change things."
As it stood Friday, the Americans had offered Viktor "Merchant of Death" Bout, who, in his prime, acquired Soviet military transport planes, loaded them up with weapons, and sold them to the likes of Afghanistan, Angola, Congo, Lebanon, Somalia, Yemen and more, but the Russians say the 55-year-old arms dealer is well past his prime. If the Americans want to secure Griner's freedom, they'll have to sweeten the pot by throwing in a few first-rounders. "Yes, Bout is a legend, an old-school slasher who goes hard in the paint, nobody is denying that but let's be real, he's a legend of the late 90s/early 00s — This is 2022. We want a little more security, just in case Bout isn't the player he used to be," said Petrov.
At the printing of this newsletter, rumors broke of a potential three-way trade between the US, Russia, and Germany. The exchange would see the Stars and Stripes receive Griner and Paul Whelan (detained for alleged spying since June 2020); the Russians get Bout, plus a former colonel of their domestic spy agency who was convicted of murder in Germany, AND two first-round picks; while the Germans get flush with gas from the Russians.
---
Miscellaneous
Disney announced they'll be adding R-rated movies to their streaming service. The move is a drastic step in a new direction for the company. First on the R-rated production line is a live-action film called Tracker: The Hunt for Bambi's Mother.
Newark NJ set a record last week after it recorded five straight days of temperatures over 100. During that time, New Jerseyans learned a lot about climate change, but even more about what heat does to silicone.
NASCAR will introduce an all-electric racing series in 2023. Even more radical, the cars will turn right.
This Thursday was the annual congressional baseball game. As you'd imagine, the game was deadlocked, but Democrats couldn't shake the feeling that Republicans were getting help from the umpires.
Russia announced its withdrawal from the international space station after 2024 and plans to build its own station instead. Now that the announcement has been made, top Russian officials will draw straws to see who tells Putin the name "Death Star" is already taken.
In an effort to be more environmentally conscious, Coca-Cola announced it will no longer sell Sprite in green bottles. While the bottles will no longer deteriorate the environment, a spokesperson said Coke remains committed to deteriorating your intestines.
Former CNN anchor Chris Cuomo announced he will join NewsNation — an upstart, Chicago-based cable news network — saying, "I have decided that I can't go back to what people see as 'the big game.'" Sure, the decision not to go back to a big network was his — the same way a high schooler "decides" to go to prom alone.