---
Crier Quotes
"Aaaaragghahahravassshhvgargrunddregggrhdaaaa!"
- Arnold Schwarzenegger
---
Feature
Confusion Leads to Arrest as Man Exposes Himself at "Bottomless" Brunch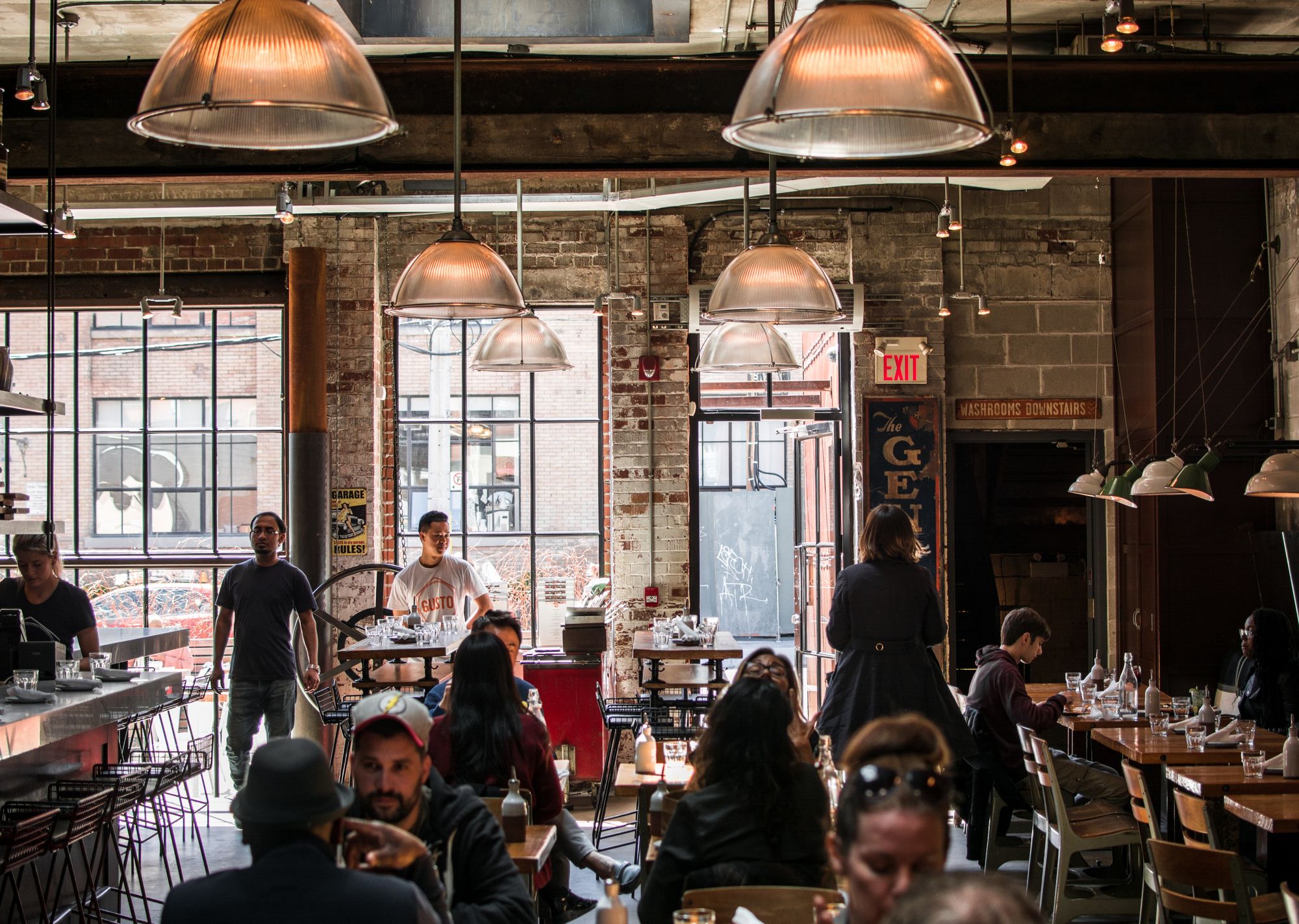 SAN FRANCISCO, CA - Responding to a call shortly after 11:15 AM Saturday morning, police arrested local man Doug Geffen for exposing himself to fellow patrons and wait staff after selecting the "bottomless" option.
Geffen arrived to meet friends Mark Strong, Ian White, and Josh Hamilton around 10:30 AM. The first sign of trouble showed itself as Geffen exited his Uber. "When he pulled up, he was wearing our middle school basketball breakaway warm-ups. I didn't think much of it at the time because Doug has always been someone who's gone against the grain of societal norms, so like, whatever, Doug being Doug," said Hamilton, "honestly, I was more concerned they still fit."
Sign number two came when the group was seated. "The waitress came over to ask if everything was to our liking, and Doug said he felt it was 'a little chilly in here, but [he] still feels confident.' This is when I began to suspect something might be up," said Strong.
It wasn't until Geffen got up from the table to make a song request saying, "I know how to get this thing going," that the group's text messages the night before dawned on them.
"I had suggested we go to brunch to start the weekend because there's always a lot of girls there and it's bottomless and he responded he'd rather it be 'topless, but he'd take what he could get,'" said White. By this time, it was already too late.
Wait staff says they saw Geffen walking back from the bar as his requested song intro began, "Everybody get up (hey, hey, hey)/Hey, hey, hey (uh)/Hey, hey, hey." That is when Geffen made his move. Eyewitnesses tell us he began clapping and pointing at his fellow patrons shouting, "who's ready for bottomless?!" Not suspecting what was to follow, the crowd cheered and raised their glasses — spurring him on. It was then, at peak confidence, that the song hit "just let me liberate you" and Geffen "broke away."
"It all happened so fast," said hostess Jenny Roberts, "It felt like that scene in 'Saving Private Ryan' when Tom Hanks's character is surveying the beach. I remember an older woman fainting, and there was a baby crying, but I think what will haunt me is when he squeezed between two tables and accidentally dipped himself into a cup of maple syrup and said 'French toast stick, anyone?'"
Geffen's friends say the incident, while unfortunate, is not isolated. All three nodded in solemn recognition when reminded of Hamilton's bachelor party in Las Vegas when they were thrown out of the MGM Grand following a similar mix-up with Geffen at the craps table.
---
Miscellaneous
Straight-leg jeans became the best-selling fit in 2021 - yet another setback for gay-leg jeans.
An ancient reptilian fossil may represent a transitional species between land vertebrates and snakes; the 300-million-year-old specimen had legs, but no arms - Scientists are calling it - gross.
A woman in the UK broke the world record for most chicken nuggets eaten in one minute - she'll be buried Thursday.
Alec and Hilaria Baldwin revealed Tuesday they are expecting another child. Hilaria said on Instagram that the couple is "beyond happy with this surprise." The announcement marks the second time in the last year that the 63-year-old Baldwin has been surprised he wasn't shooting blanks.
A California man has set the Guinness world record by pushing his quintuplets through a half-marathon. "Sure, give him a plaque for pushing," said his wife.
The State of NY and the Buffalo Bills reached a deal for a new stadium that will receive $850 billion in taxpayer funds. The state decided to spend $850 billion on the stadium after realizing they had already solved homelessness.
A Portland man was charged Tuesday with the murder of three random people - one in each month of this year. Say what you will, but it's nice to see someone stick to their resolutions.
Match has launched a new dating app for single parents called Stir. You can download the app by clicking on the icon of Cupid getting stabbed in the back.
The Boston Red Sox has pledged to make games at Fenway Park Carbon neutral. While cutting back to carbon-neutral, the club reassured fans they remain blood alcohol positive.
On Monday, a federal judge ruled former President Donald Trump "most likely" committed crimes - including obstruction of congress and defrauding the United States. The judge made the ruling after receiving this key piece of evidence: