---
Crier Quotes
"If I've told you once, I've told you a thousand times, damn it, I DON'T HAVE AN EXTENDED WARRANTY!"
- Alexander Graham Bell
---
Feature
Fashion Industry Takes Stance Against Belts after Report Details Years of Complicity in Domestic Violence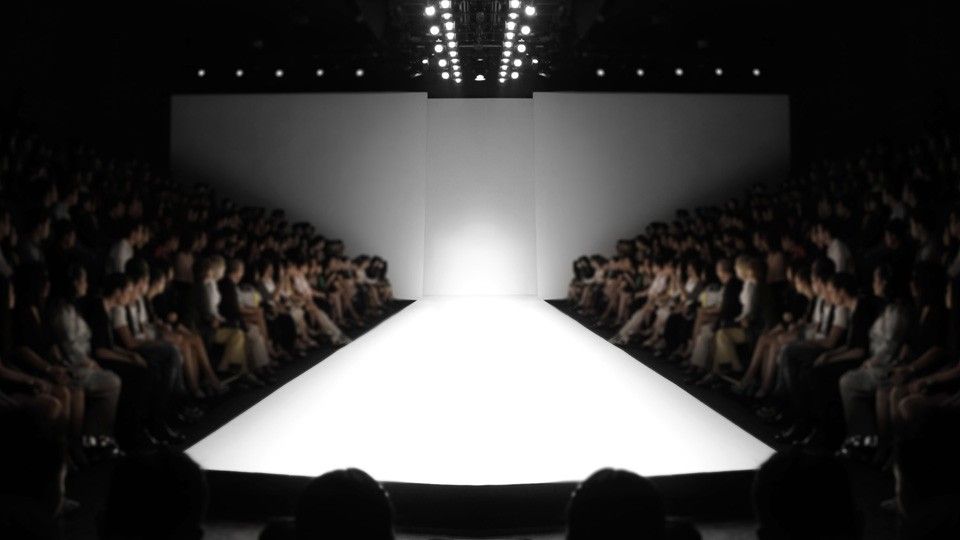 The Lede:
New York Fashion Week came to a stunning conclusion today as designers and models took to the runway either sporting a noticeable sag or completely bottomless in protest of belts, who, a new report details, have been complicit for years of domestic violence against women.
Tell me more.
The event, known as "Sags Not Silence," was set in Brooklyn in an abandoned subway tunnel underneath a vacant warehouse that once served as a meat locker before it was converted into a biohazard recycling center before being converted into an elementary school.
Who was there?
Everyone who is currently anyone and then some other people who might be someone in a few years.
More importantly, however, is not who was there but who wasn't.
Noticeably absent from the event was the ghost of 50s fashion icon Ruben Davis. Davis has haunted the balcony of every NY fashion week show since his untimely elevator shaft accident the night before he was to debut his groundbreaking collection "Cave People of the 31st Century."
Insiders have speculated that Davis's absence signals his quiet support for belts. The two were longtime collaborators and rumored to have worked together during the early days of the BDSM movement, where they combined to develop what is referred to in certain circles as "the apparatus."
What now?
Some think the future is elastic as form-fitting bottoms that hug and accentuate curves are all the rage. Industry leaders are also hinting that suspenders are likely to make their long-awaited comeback now that belts have been exposed for the monsters that they are.

*Editor's note*
At the sending of this newsletter, shockwaves reverberated throughout the fashion industry as a video supercut surfaced on Instagram of a pair of white suspenders hurling racial epithets during a 7-hour interview on the Joe Rogan Experience.
---
Miscellaneous
Today is Super Bowl Sunday. In preparing for tonight's game, Americans were experiencing sticker shock as inflation drastically raised the prices of familiar party favorites. And you can see it in the grocery store advertising as signs are now offering deals on "Pigs in a Canada Goose."
Also, this week, the NFL announced that Germany will host a regular-season game in 2022. When deciding which country to expand into, history played a major factor. The NFL wanted to make sure it was one whose people would be able to appreciate a coordinated ground and air attack.
In a recent interview, Channing Tatum said Magic Mike 3 will be the "Super Bowl of stripper movies" - and we couldn't be more excited as it's been far too long since we last saw Janet Jackson.
In a tweet announcing the launch of their new sports bra line, Adidas attached a photo grid of 25 exposed breasts. And, if you think that was shocking, wait till you see the advertisement photo grid for their new line of jockstraps.
A growing number of states announced they will let their mask mandates expire - officially marking our transition from dry January to face wash February.
In Ontario, Canada, a manure wagon tipped over after a collision on the highway. Authorities say the incident could have been far worse had the manure wagon collided with a fan wagon.
A new report identifies Mississippi as the state with the lowest life expectancy. The state's 40% obesity rate is said to be a leading factor. Fair play to Mississippians who have embraced the phrase "to thy own self be true" as a new petition is circling to change the state bird to the McChicken.
The Idaho Potato Commission announced it is celebrating Valentine's Day and the state's signature crop with a limited-edition potato perfume. "Frites" by Idaho, is made from distilled Idaho potatoes and essential oils and is designed to smell like a fresh plate of French fries. You know the perfume was designed by women because it recommends applying the perfume to "any area you'd like to have eaten."