---
Crier Quotes
"Wait, I could've just said I was Catholic?"
- Anne Frank
---
Feature
Breadsticks Heard Laughing Maniacally After Ruining Entire Family's Appetite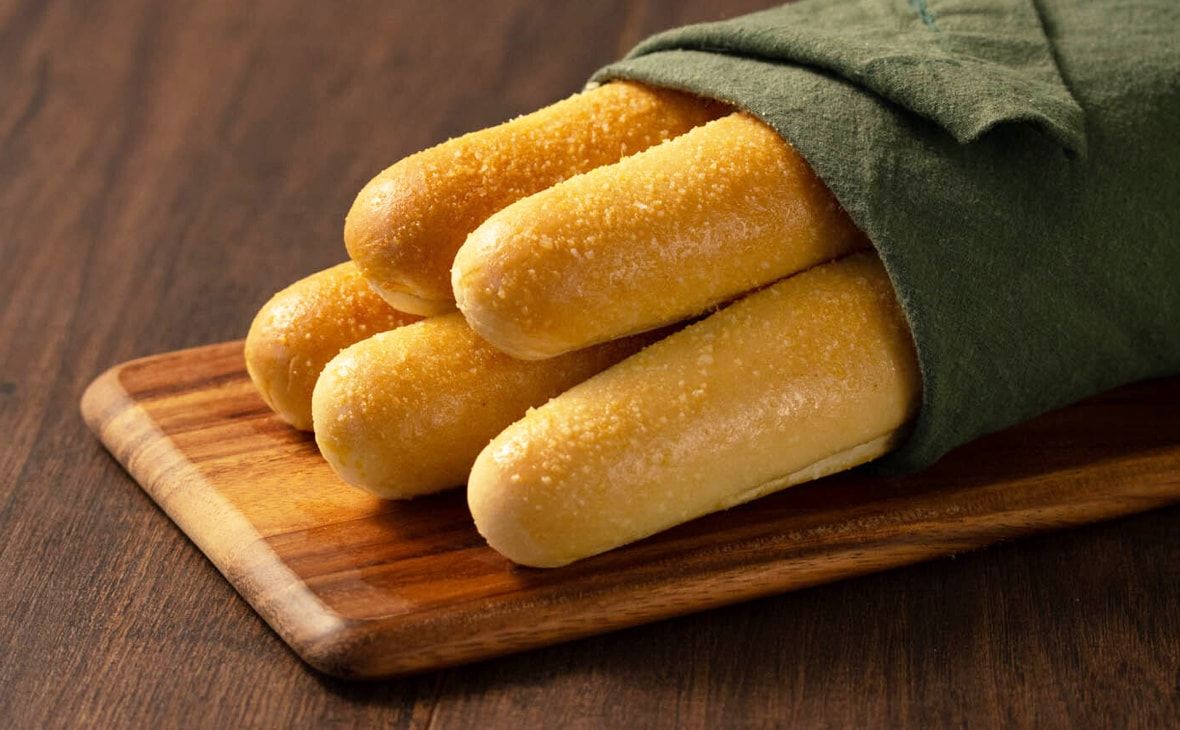 PARAMUS, NJ — A cold chill ran down the spines of the wait staff at a suburban Olive Garden shortly after 8 pm Wednesday evening as echoes of their nefarious cackle reverberated through the restaurant. Once again, they had taken their mark as yet another entire family fell victim to the siren's song that is the breadsticks.
Like an old friend who "just happened to be in the neighborhood," the basket arrives unannounced shortly after the party is seated. Piping hot, lightly buttered, a drizzle of salt, and an air that says, "come in? oh, but I wouldn't want to impose": The basket ever so meekly lures its prey. "I'll only be a moment, then I'm on my way," they say behind a wry smile. All the while simmering under their swaddling cloth wrap are excess calories and bad intentions.
"I can see it in their eyes," said head waiter Maurice Williams as he tamps the bottom of his cigarette pack, "the moment they get taken, that is. It's the same look a small child has shortly after dumping out their Halloween haul: Wild and unrestrained. They know they shouldn't - but they do. They all do."
When the bill arrives alongside four full doggie bags of take-out, a dazed father stares in bewilderment at how he could pay for not eating anything. By then, however, the deed is done. Off goes the basket, slinking like the Grinch to the table adjacent to turn their tricks once more.
Shortly after closing, the breadsticks were seen leaning against the hood of their 1981 Pontiac Firebird, regaling one of the new waitresses with the time they made Chris Christie tap out.
---
Miscellaneous
The largest cast iron skillet made its way to the cast iron museum this week, and if you're someone who's interested in going to see the largest cast iron skillet, don't worry, things will get better.
President Biden held a press conference Wednesday where he spoke for nearly two hours. The press conference has been called slightly longer with surprisingly less useful information than a CVS receipt.
Thursday marked 365 days in office for President Biden - and 390.55 when you account for inflation.
The federal reserve released a report on the possibility of issuing a US digital currency. If the Fed does issue a digital currency, they'll need to differentiate it from the dollar on the exchange: Where the dollar is represented by the ticker DXY, the digital currency will be represented by the ticker IOU.
The Beijing Olympics will be the first to rely completely on artificial snow. It's said they could need 2 million cubic meters of water — enough to fill 800 Olympic size swimming pools — lucky for them they have entire shops that produce sweat.
Underwear brand Parade has a new recycling program that turns customers' old underwear into furniture. The company says all of their furniture is great, but they pride themselves on their stools.
Saturday marked the 49th Anniversary of Roe v. Wade — A day when we're reminded of life's sweetest ironies as pro-life tries to kill what pro-choice fights to keep alive.
The UK government announced Saturday that their latest intelligence assessment suggests Russia plans to overthrow Ukraine's elected government and install a pro-Russia puppet regime. Which insiders say would be an easy transition as all that would need to be done is change the hats from MAGA to MUGA.
Throughout the United States, education departments are grappling with book bans as both liberals and conservatives try to get rid of texts they believe are harmful to students. Some say this is an American crisis, but this outlet believes it's a story of American optimism - because it shows parents on both sides of the issue believe the kids are actually reading them.
In his press conference Wednesday, the president committed to a run with Harris in 2024. And they've sent us an exclusive look at the 2024 campaign logo.