---
Crier Quotes
"There's cab fare on the dresser."
- Al Sharpton
---
Feature
Gov. Abbott to Rethink Abortion Law After Finding Out Texas Has Fallen Behind Oklahoma in Per Capita Executions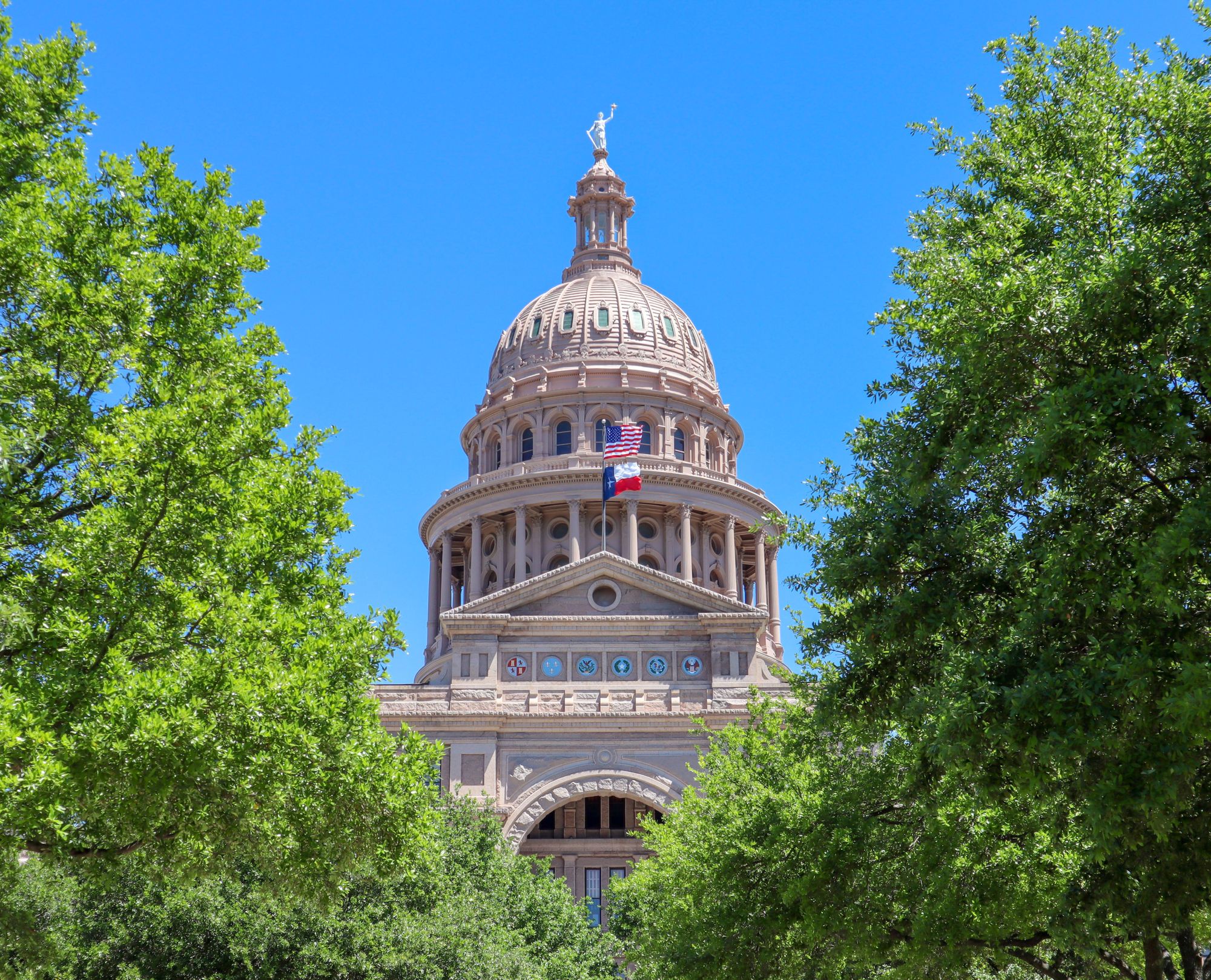 The lede:
Between 1976 and 2020, the Lone Star State has posted a measly 1.97 executions per 100,000 residents compared to the towering 2.83 executions per 100,000 pace set by the Sooners - a stat called "unacceptable" by Abbott.
Closing the death gap
Our senior hyperlocal correspondent spoke with the Assistant to the Deputy Undersecretary on the Committee for Bodily Autonomy, Austin Spurlock, who told us Abbot is considering not only reversing his decision on legal abortions but also charging unintentionally conceived fetuses with one count of attempted grand larceny for potentially "stealing a pregnant teen's youth," one count of smuggling, and one count of illegal entry by "crossing the US border without proper documentation at a designated port of entry" - a combination of offenses, we're told, will soon be punishable by death.
How far is he willing to go?
Spurlock told us Abbott is willing to carry the policy all the way to term as the Committee for Bodily Autonomy is currently recruiting bump-ty hunters who'll periodically enter Texas's public middle, high, and post-secondary educational facilities to acquire female urine samples for testing. They're also in talks to set up what they're calling the "suction fund" that'll payout $10,000 to any Texan who turns in a pregnant youth attempting to subvert the authorities by birthing the child.
But wait... there's more
There are also rumors circulating through the state capitol that Abbott is close to enacting a slate of legislation. The first will make cows legal citizens. Once citizens, they'll be charged with recklessly polluting the environment and be sentenced to the slaughterhouse. Abbott is also tackling video piracy as those who transmit or otherwise distribute "any use of the broadcast or account of the game without the express written consent of the National Football League" will be punished by firing squad - a move Jerry Jones has called "long overdue." Lastly, in a move he's calling a "reach across the aisle," Abbott has been in contact with Andrew Cuomo to join the Governor as the state's first Secretary of Assisted Living and Elderly Care.
---
Miscellaneous
Facebook's VP of Global Affairs recently slammed the Wall Street Journal's series of articles about the social media platform calling out the Journal's "deliberate mischaracterizations" and attributed "false motives" to Facebook leadership - worst of all, the VP said, was the fact that due to the Journal's reports containing false and misleading information, Facebook had no way of stopping its algorithm from spreading it.
The Little Car Company has announced a miniature James Bond Style Aston Martin DB9 equipped with Bond gadgets will be available for $125,000. The company does warn parents, however, that if they get the car for their children, they should expect their children will come back inside from playing and ask for a chocolate milk "shaken, not stirred."
White House Press Secretary Jen Psaki called President Biden's meeting with Congressional Democrats on their $3.5 trillion spending package a "messy, sausage making process." The problem, congressional democrats say, is getting Joe Manchin into the grinder.
McDonalds said it will phase out plastic toys in Happy Meals worldwide by 2025. McDonalds executives said they'll be repurposing the synthetic material used for toys to permanently bring back the McRib.
A recent analysis by NBC News shows sensitive and identifying student data from over 1,200 K - 12 schools have been published online by criminal hackers. The data includes student's names, social security numbers, and whether they "like" or "like like" someone.
A new trend on TikTok sees unvaccinated Americans referring to themselves as "pure bloods." Coincidentally, these are the same people that believe when it comes to marriage, it is best to "keep it in the family."
According to a survey of 2,000 millionaires conducted by The Motley Fool, nearly 70% of participants are worried that leaving "too much" money to their children is a bad thing. Hearing the survey's results marked the first time in 21 years since Bernie Sanders's last climax.