---
Crier Quotes
"WOOLY BUUUUUULLLLLYYYYY!!!!!!! WOOLY BULLY, WOOLY BULLY, WOOLY BULLY, WOOLY BULLY!"
- Michelle Obama
---
Feature
Attending Awards Show, Will Smith Asked to Check Hands at Door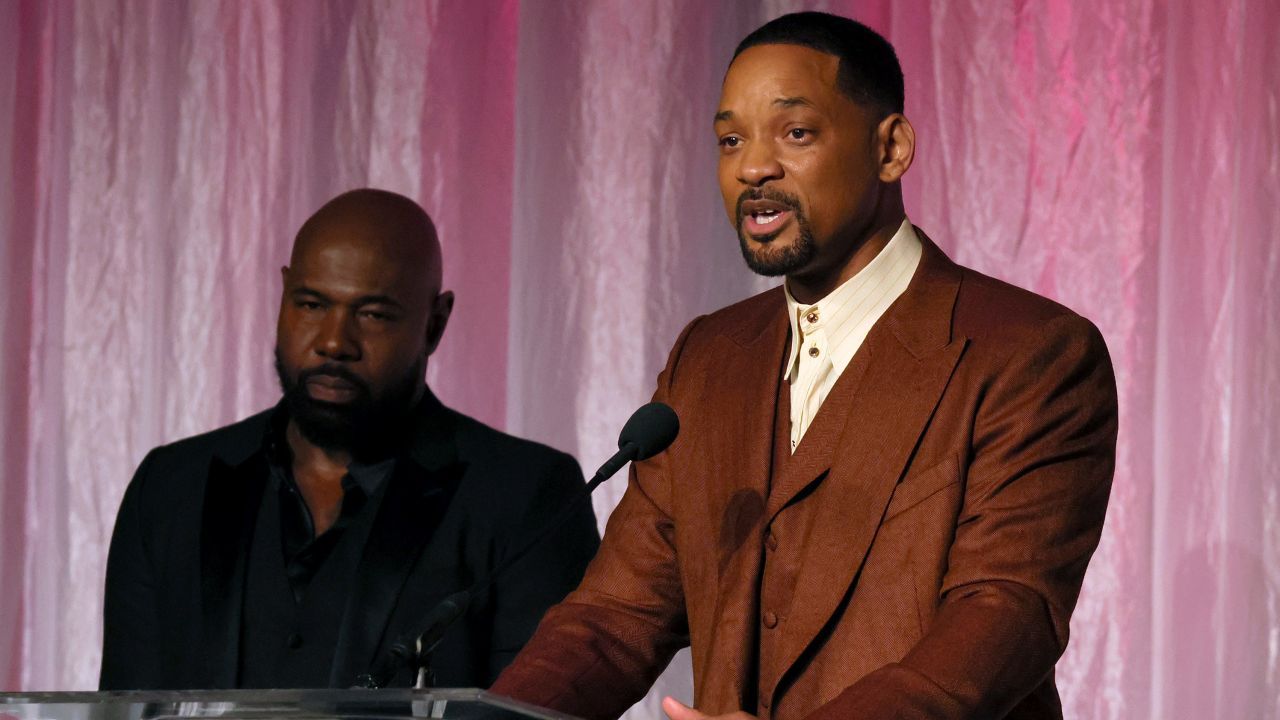 BEVERLY HILLS, CA — Appearing for the first time at an awards show since the Oscars, Will Smith was asked to check his hands at the door before being allowed to take his seat at the African American Film Critics Association Awards Wednesday.
The actor was searched by security personnel and was asked to forfeit any other "instruments of discipline" he had on his person. Security found a bar of soap in his back pocket, and although Smith denies it, organizers say they believe he may have intended to use it as a means of washing his wife's name out of the mouth of a presenting comedian. Along with confiscating his hands and soap, Smith was asked if he'd politely remove his tie and exchange his belt for a cummerbund.
At the printing of this newsletter, Smith was seen sitting on the curb outside the event putting the laces back in his shoes before getting into a cab.
---
Miscellaneous
Researchers at the University of Chicago found that almost one-third of childhood burn injuries can be attributed to instant noodles. "Challenge accepted," said Pizza Rolls.
According to new research, wine-making began 11,000 years ago. Researchers say shortly after, humans developed "the snob."
A Japanese company is giving non-smoking employees an extra six days off to compensate for smoke breaks. And an extra ten days off for hyperproductive employees who take coke breaks.
Bernie Sanders released a new book titled "It's Okay to be Angry About Capitalism." If the book is a hit, Sanders says he'll release a sequel titled, "Socialism Bought These Jet Skis"
KFC announced it's bringing back the "Double Down" — a sandwich that replaces the buns with two pieces of fried chicken. KFC brought the sandwich back after reviewers gave it an impressive 4-out-of-5 bypasses.
A new study finds married men live longer, healthier lives. "I guess longer is relative," said Alex Murdaugh.
According to Delta Dental's annual poll, the tooth fairy left an average of $6.23 under the pillow in 2022. The increase, they say, is due to the killing she's making on ONLYFairies.
Amazon is being sued for selling products that allegedly contain donkey meat. When asked if he was sure, the plaintiff said, "please, I know ass when I eat it."
Wendy's announced it'll start selling its chili in a can at grocery stores.  And this is fun, it's free at checkout if you can look the cashier in the eye.
More than half of the global population will be obese or overweight by 2035 barring significant action, the World Obesity Federation warned. Raising the question — are sea levels rising or is land sinking?
A University of Texas at San Antonio professor says he's developed a device he calls the cure for hiccups. Essentially, the device is a straw that provides the exact right amount of pressure to stop hiccups. While the effectiveness of the straw is undeniable, the man says, you may not like the end it goes in.
Columbia University became the first Ivy League school this week to extend its test-optional policy indefinitely. The Ivy League school said it'll go back to admitting students based on the size of their parent's donation.