---
Crier Quotes
"I'm a firm believer that there are no rules. That said, I would strongly advise against attempting a seafood Turducken."
- Bobby Flay
---
Feature
Timothée Chalamet Officially Stakes Claim to Hollywood Throne After Removing Sword from The Rock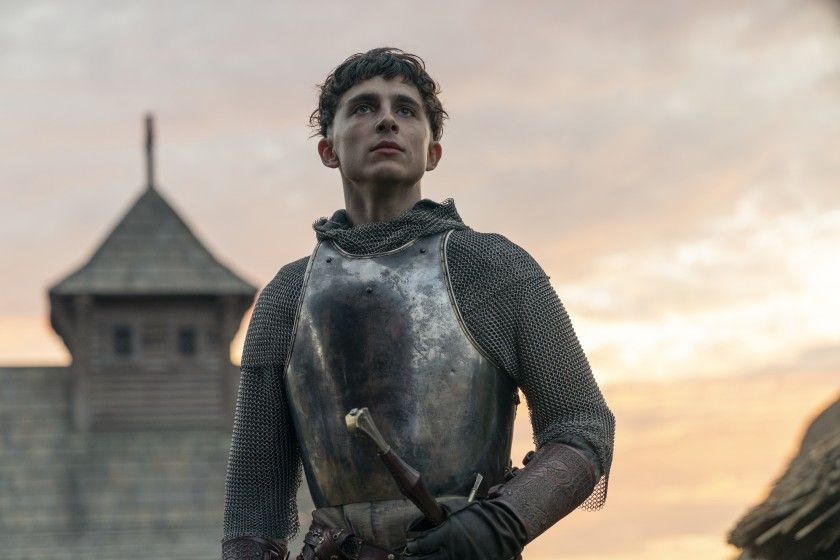 LOS ANGELES — Residents of Los Angeles rejoiced this weekend as word quickly spread throughout the hills that a new king had proven himself worthy to ascend the Hollywood throne. Young Timothée Chalamet did what no other actor before him could as he pulled the sword out from The Rock.
Legend has it that the sword, known as Oscalibur, was placed inside The Rock in a ceremony at the alter in Tom Cruise's basement. As the guardian of Oscalibur, The Rock was to keep the sword safe until the moment when the rightful heir would present themself and pull Oscalibur clean from his bowels to lead the next generation of thespians into the future. Much like the "Mouth of Truth," however, those who are not worthy enter at their own risk – as the unfit will have their hand clenched off.
"I knew immediately that this was it," said The Rock, "As soon as I made eye contact with Timothée, I could feel a draft." As Chalamet approached, the wind swirled, waves swelled to staggering heights, and nearby dogs howled. He took a moment to cross himself before continuing. Then, he reached out a trembling hand. "As I stood behind him, I remember him saying, 'The only way is through!' and then I just went for it," said Chalamet. At that moment, a beam of pure white light shot into the sky.
No one knows what lies ahead for King Chalamet. But he will soon need to assemble his court and choose a suitable mate to form a catchy relationship nickname a la 'Bennifer.'
*Editor's Note*
In other Hollywood news, black smoke billowed from the "H" in the Hollywood sign indicating there had yet to be a unanimous decision among the elders as to who will replace Mel Gibson as Pope.
---
Senile Eyewitness Not Helpful
DETROIT — Police responded to a breaking and entering call in Detroit's "Little Romania" Wednesday afternoon only to find the sole eyewitness, 97-year-old Andreea Movila, is senile. When questioned, Movila had this to say:
"Yes, yes I hear wood cracking and I look through hole in door and see man with axe so I open and say 'what you doing here? You no live here' and I hear barking and dog wearing sweater goes by on . . . howdoyousay . . . skateboard so I says to dog what you need sweater for? You have fur but he doesn't listen so I wave to the mailman does mail come today? I know it comes on Mondays sometimes I don't check the mail then it is the next day and my son Neculai calls he's such a nice boy he tells me about his fishing trips and then I have an iced tea maybe a sandwich it depends on how I feel you never know how you are going to feel in the morning sometimes its sunny and then it rains with the cats and the dogs I don't like President Eisenhower he looks like lizard man he tried to sell me big book of letter G I say why letter G? And he shake his head and put big book back in his front pouch and hop away. Anyway, the burglar's name is Greg Stevens he lives at 145 W Grand Blvd Apt 2E he has snake chewing Big Red on his left forearm he drives Ford Escort license plate KTZ4481"
Police say a man matching that exact description was found and subsequently arrested on an episode of Law & Order SVU. He was played by Steve Buscemi.