---
Crier Quotes
"Well, you just tell that little b**ch I'd rather die than give her another cent in alimony."
- Mickey Mouse
---
Feature
Local Dad Shows Support for Team USA by Watching Luge Fully Reclined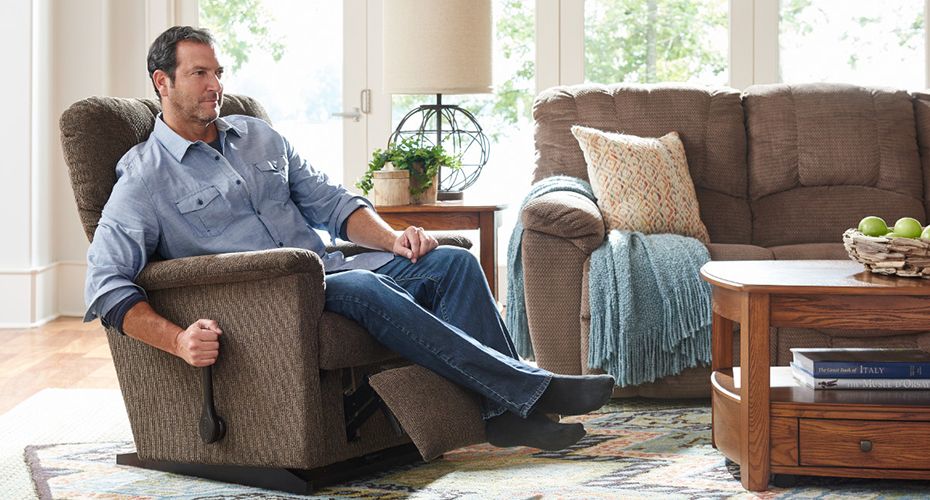 GRAND RAPIDS, MI - Olympic fever is spreading across the country faster than COVID on a Carnival Cruise. Swept up in the excitement is local dad Phil Williams - committed to doing his part to support the team by watching the luge at maximum recline.
Williams took his mark draped head to toe in the stars and stripes. A steely-eyed focus on his face. His hand hovering just inches from the wooden lever, waiting to be given the go-ahead.
The task of taking home the gold would be nearly Herculean as Germany's Johannes Ludwig set a blistering 3:48.735, but that didn't deter Williams in the slightest as he prepared to join USA's Chris Mazdzer for his final attempt.
"THIS IS WHAT WE TRAIN FOR!!" He shouted as he cranked the lever and launched into a rigid 180. With his toes perfectly pointed and chin tucked into his chest, Williams settled in for the slide. 3:51.377.
"Obviously, I'm gutted," said Williams after the 8th place finish, "but I have to be happy with the fact that I can say I gave it my all, and I can take some solace in the fact that I can wear these colors with pride."
At the printing of this newsletter, Williams was seen hanging up the phone shortly after talking with neighbor and best friend Adam Turner about the physics and strategy for their upcoming run in the doubles luge.
---
Miscellaneous
Jason Momoa will join the Fast and Furious franchise for the 10th installment. The news comes off the back of Mamoa's split with wife Lisa Bonet - and we think joining the Fast and Furious will be good for Mamoa, who could use a break from being constantly reminded about family.
A Home Depot employee was arrested for taking roughly $400,000 from store registers and replacing the money with counterfeit bills. Authorities say they caught on to the scheme when an off-duty officer noticed the Home Depot bills inscription read "In Sod We Trust."
Animal rescuers in Virginia responded to an unusual national security situation -- a chicken on the loose in the Pentagon's security area. There has been wild speculation as to how and why a chicken got to the Pentagon security area. Some are even saying it may be linked to Chinese spying as around the chicken's neck was a military ID tag that read "General Tso."
NYU is offering a course on all things Taylor Swift. The course is called "$320,000 well spent."
A trio of "self-taught" dentists in Texas was arrested and charged with fraud for practicing without a license. The patient who exposed the trio to authorities said they knew something wasn't right when they went in for a cavity filling and were told to take their pants off.
Google's "Deep Mind" AI ranked within the top 54% of human coders in a contest, marking the first time an AI code generation system performed competitively in a programming competition - It's like we always say, "give an AI a code it hacks for a day, but teach an AI to code, it hacks for a lifetime."
New reports indicate Americans are buying more candles and air fresheners to mask the stink of COVID-era living. Although the scents may cause a rift between couples as work-from-home means spending more time around smells you don't agree on - in some cases getting so bad couples have split, saying, "It's not you, it's Febreze"
Canadian truckers have flooded the nation's capital, Ottowa, in protest of the country's vaccination mandate. And if you're like us, you're probably shocked by the news that of all places, Ottowa is the capital of Canada.
A man who dressed as a caveman and stormed the capitol on Jan. 6 pleaded guilty this week. The man told fellow rioters the fraud in the 2020 election was "so obvious, even a caveman would know it was stolen . . . and, might I add, just 15 minutes could save you 15% or more on car insurance."
It was announced last week that the SAT will no longer be taken with pencil and paper starting 2024. The College Board said the digital SAT will be "easier to take, easier to give, and more relevant." The digital test will see additional changes including a science section that asks students to match the disease with its awareness challenge, converting dollars to crypto, and replacing the essay with a medley of TikTok dances. Students will also receive 300 additional points just for selecting all the images that have crosswalks.